Kelly's Lot was formed in 1994 by Kelly Zirbes, a folk singer/songwriter with a heart for the blues. With 15 CDs and lots of touring in the USA and Europe, the band celebrates 28 years since the first night the band hit the stage at the Roxy in Hollywood. Kelly Z met guitar player and soundman, Perry Robertson in 1996, who soon after produced ʻKelly's Lot - Live at the Troubadour'. Within a year he joined the band, started writing songs with Kelly Z and added the southern rock and Texas influences that have helped shape the Kelly's Lot sound. In the last 15 years they have played and toured as a Duo, Trio and a 5 piece band, while adding horns, keys and harmonica at different times. Some of the larger festivals they have played are Waterfront Blues Festival, Simi Valley Cajun and Blues Festival, Nuits de Sologne and Lavaudieu Music Festival. Their songs have been heard in movies and television including the most recent, Ghostbusters: Afterlife. Perry has recorded and produced most of the band's music including the 2019 release 'Can't Take My Soul' which brought the Duo back to it's Folk/Rock roots. They recorded 2 more albums during the 2020/21 pandemic. ʻANOTHER SKY' and ʻWHERE AND WHEN' which took the Duo back to the blues in a LIVE and ACOUSTIC fashion. Kelly and Perry are hitting the road in the Summer of 2023 to bring their original Blues and much more to local folks and those across the world stage.  From a DUO to a full horn band, Kelly's Lot brings a public display of fun and affection. 
Reviews of Recent Shows
What a beautiful acoustic blues show by Kelly's Lot. Kelly Zirbes brings a wonderful and refreshing senstivity to blues singing. We don't use that word so much in the blues, but all the great ones had it in their unique ways. When Kelly sings the blues there is a sense of story and conversation. One of the things I love about Bessie Smith is that it feels like you are right there in here kitchen gabbing with her. Well, of course, Kelly has her own wonderfully melodic voice and style, and she does not pretend to be anyone but herself, but that feeling of keeping company and conversing, so important in the blues, is very much present. She is talking with you. Thanks Kelly." - Michael Gliona, host of First Thursdays at The Barbara Morrison Performing Arts Center.                      
 "I get to do what I want," vocalist Kelly Zirbes said playfully at one point during last night's epic Kelly's Lot set at Ireland's 32. And if blues fans get their way, she'll get to do a lot more of it, for this band seems stronger than ever. And perhaps also having more fun than ever, if last night's show is any indication. Their energy and joy led the crowd to have a great deal of fun too, and that's what it's all about. After all, as Kelly sings in "Why Don't We," "Life's too short/And that'll never change." Their set included a lot of great original material, as well as some favorite covers such as delicious rendition of "Route 66". I highly recommend checking them out. And if you live outside of Los Angeles, the good news is that the band is planning on touring again in the near future. - Michael Doherty at Ireland's 32
Press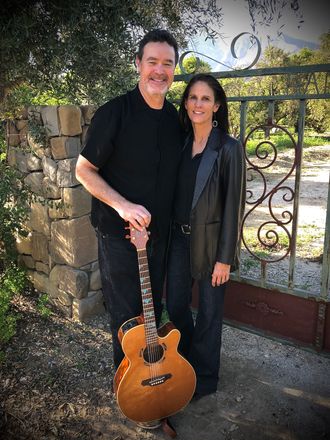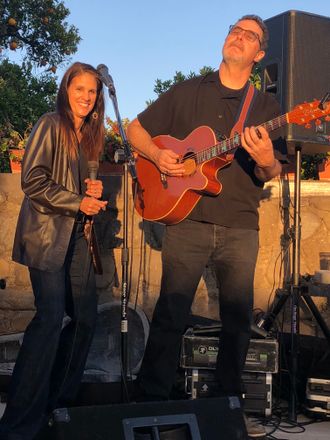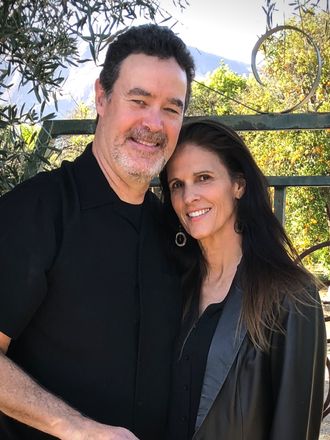 Video - Electric - with Horns
The Duo Behind Kelly's lot