On The acoustic road
With 27 years and 16 albums released, Kelly's Lot is again heading out on the road as a DUO to present their new album 'Where and When'. An acoustic , classic and traditional Blues release featuring original songs by Kelly and Perry and covers by Howlin' Wolf, Ma Rainey, Lovie Austin and Robert Johnson. Along the way they will include special guests to help present their new release. Upcoming tours include Croatia, East Coast, Kern River and more. Scroll down for reviews, video and press.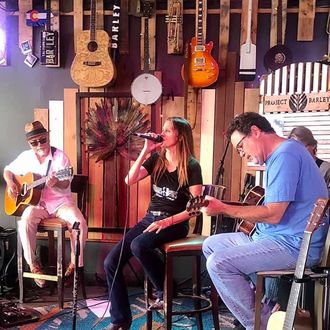 Southern CA
Acoustic and Electric Shows with 'The Lot'  and a few featured players
On The Road
Kern River Rock'n Blues Festival on Sept 25. Full band show and fireside blues in the campground.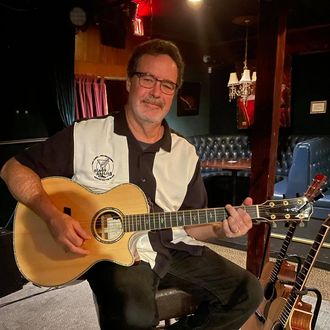 East Coast
Jamey's House Of Music in Lansdowne, PA on Oct 14 DuoPlus with Don Evans on guitar.
"A  5 Star review. ...The release 'Where And When' is an acoustic poem. No heavy drum parts but rather modest acoustic songs. The passionate 'Stronger' may pave the way. Kelly's flawless voice is approached in a heavenly way by those acoustic guitar strings." -Keys and Chords
"Kelly's Lot is a blues band with an expanding and contracting lineup depending the size of the venue they are booked to play. If you loved the Cowboy Junkies, this 'live to tape' album will soothe your jangled nerves and make you appreciate the blues as performed by a set of talented musicians with both reverence and calm" - The Daily Vault 
 "Here's another really good band that deserves to emerge from under the radar. Songstress Kelly Zirbes and her guitarist partner Perry Robertson have released over a dozen albums from their base in Los Angeles, as well as racking up an extensive festival and touring resume (including annual visits to France, where they have a loyal following). " - Big City Blues Magazine
"30 years in and this white gal with the blues can still deliver an acoustic performance that feels like it's filled with the spirit of teenaged Rory Block discovering Gary Davis. It's delivered with a voice that feels like it off loaded some of mature Maria Muldaur's sass all tempered with an innate knowledge of the importance of keeping it real." -Midwest Record